The Overlook Theatre Company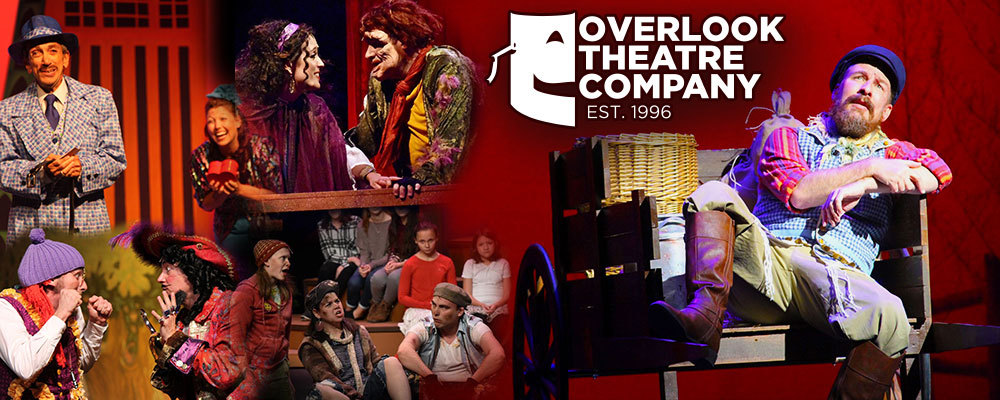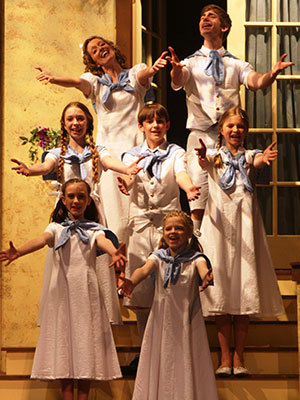 The Overlook Theatre Company was established in 1996 with the goal of providing quality, family-friendly entertainment. Over the years, the company has performed many musicals, plays and special events due to its many committed volunteers and the support of the community. The OTC is thrilled and excited to call SMCPA home and is dedicated to making each production a one-of-a-kind experience, ready to educate, entertain, enlighten and open a world of limitless imagination and possibilities.
For more information on auditions, joining the backstage crew or getting involved, please see casting calls listed below or email to info@greatmountainmusic.com
THE ADVENTURES OF WINNIE THE POOH
CAST A1
NARRATOR- Taylor Foley
WINNIE THE POOH- Elise Dailey
TIGGER- Patrick Brannon
PIGLET- Nikki Corbin
RABBIT-Scotty Corbin
OWL- Beka Brown
CAST A2
KANGA- Abigail Crabtree
ROO- Evan Lampkin
EEYORE (and his tail)- Timothy Crabtree
CAST B
HONEY BEES- Charity Covher, Jasmine Robertson
CAST C
CHRISTOPHER ROBIN- Morgyn Brannon
CAST D
BLUE BIRD- Lexi Grey
PORCUPINE- Dominic Wright
MOTHER POSSUM- Brandi Riniger
GOPHER- Paul Farley
CAST E
FOREST CHORUS- Pam Bowen, Harmony Gilbreth, Betsey Gooder, Tami Overly, Sarah Beth Weeks, Andy Wright, Rosie Wright
REHEARSAL SCHEDULE Rehearsals run 6:30pm-8:15pm unless otherwise noted
MARCH
8- Entire Cast
9- Cast A1, B
11- Cast A1, A2, B
16- Entire Cast
17- Cast A1, A2, B
18- Cast A1, A2, B, C, D
22- Entire Cast
23- A1, A2, C, D
25- Entire Cast
29- Cast A1, A2, B, C, D
31- Entire Cast
APRIL
1- Entire Cast
5- Entire Cast
7- Entire Cast
8- Entire Cast
(rehearsals now begin at 7pm)
11- Entire Cast
12- Entire Cast
13- Entire Cast
14- Entire Cast
SHOWS: April 15, 16 at 7pm and April 17 at 2pm & 7pm
PICK UP REHEARSAL: April 21 at 6:30pm
SHOWS: April 22, 23 at 7pm and 24 at 2pm & 7pm
AUDITIONS: INTO THE WOODS
May 3 at 6:30pm
Roles available for ages 15 and older. All performers should be prepared to read and sing from the show- be familiar with all music from the show. Please bring any rehearsal conflicts to auditions. Once the show is cast, a character specific rehearsal schedule will be provided, however, due to the nature of this show, most rehearsals will be entire cast.  All characters sing and move.
Rehearsal Schedule 6:30pm-8:15pm
May 6, 11, 13, 17, 18, 19, 20, 24, 26, 27
June 1, 2, 3, 7, 8, 9, 10, 14, 15,17, 21, 22, 23, 24, 28, 29, 20
July 4, 5, 6, 7, 8
Shows: July 9, 10, 16, 17 at 7:30pm
Pick-up Rehearsal: July 15
UPCOMING PRODUCTIONS:
On This Night of A Thousand Stars, A Dessert Cabaret- Sept 9, 10, 11
Fall Production (mid-November)- Dates & Title TBD
Smoky Mountain Center for the Performing Arts - Franklin, NC